Redifice is an engineering, construction and project management company with a diverse portfolio that encompasses state of art property development. We currently have projects of which few are in a verge of completion. No matter how challenging a project is or how remote its location could be, chances are Redifice Developers can handle it well. That's because we bring an unmatched combination of youth, knowledge, skill, experience, and customer commitment to every job. We set high standards. We apply advanced technology, and we are known for our innovation and improvement. We earn a return that fairly rewards the value we deliver.
Design
While flaunting an inimitable style was never a priority for us, excellence in design always was. We approach design with an utter reverence simply because it can make or break your home experience. Precise, functional yet aesthetic, every Redifice home carries this facet in all its glory.
Innovation
We've always maintained superior living isn't about aesthetics alone. Which is why innovation has continued to be a primary focus for us. Adding value is something we pay serious attention to and over the years, this approach has helped us keep costs low despite the promise of true luxury.
Personalisation
The third component that makes Redifice function differently is personalisation. Though we're primarily in the business of construction, we look at it as a journey that's both human and beautiful. Reason why we hire the best professionals in the industry to carry out our vision and engage in processes that aim to strike direct contact with our target audience.
Marketing
We identify the target market and clients for a specific product and location and we work on them directly and in association with our marketing associates not at launch stage but much before starting the project. Our Apartments and Offices have a customer input before execution and that is the reason our Pricing and Product go very well with the customer.
Vision Mission
In a world where luxury is often an abused term, here at Redifice, our view is to bring meaning back to it. We want to direct every little effort on our side into creating offerings that'll hold their status even years down the line. And to make that dream come true, we're constantly allowing space for a larger ecosystem comprising employees, stakeholders and clients – thriving connections that never lets us lose sight of what we originally came here for collaboration.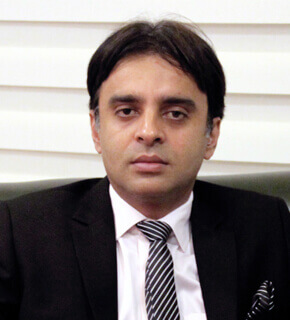 Salman Khalid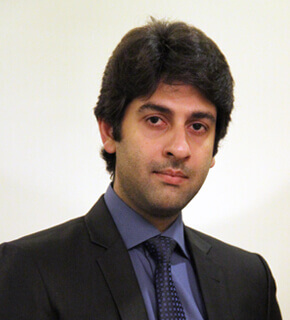 Yaseen Ahmed Sheriff
The passion to create homes and offices that create a mark,become a landmark and leave our footprints was our Dream. With this dream was born "Redifice Developers".
The journey began a few years ago and as the dream shapes on, we are more than convinced that we are on the value add path to the society and business of Real Estate. The resolve is stronger as we have the experience of having completed a few projects. As our promoter believes, "The woods are lovely, dark and deep, but I have miles to go before I sleep and miles to go before I sleep", we continue to strive hard to deliver excellence and value for money product offerings in Real Estate.
Robert Frost's words have inspired millions around the world, including Salman Khalid and Yaseen Ahmed Shariff, the founders of Redifice Developers. With a crystal understanding of the true nature of real estate and how it can be an integral part of growing society, Salman and Yaseen have made "luxury" their ultimate quest, without losing sight of "delivery". Homes that aren't just built faster but also crafted to be relevant for this day and age.
From inspiring a growing team of professionals to make a difference to how real estate is perceived to welcoming fresh ideas from enthusiastic collaborators, the two have been evolving Redifice slowly yet surely.